Anna & William :: Wedding Highlights
Anna and William got married a month ago on February 19 so it's technically one day off, but I'd still like to wish them a happy belated one month anniversary. I hope you two are enjoying your new life together officially as husband and wife and also that you're having a blast as newlyweds!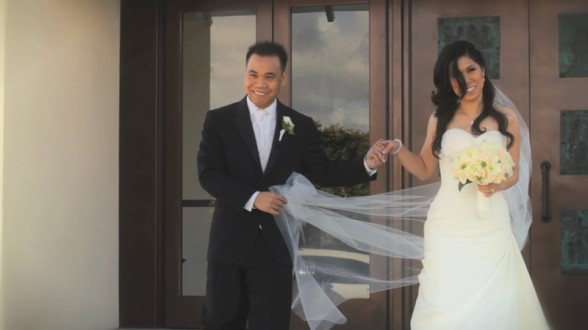 Anna started out being a little camera shy early on in the morning, but she definitely warmed up to the camera throughout the day alongside William. It's easy to tell how playful and natural the two are toward each other through the laughs and smiles that they shared throughout the day.
It was also extra special for us to be part of such a beautiful reception at the Nixon Library despite the uncooperative rain that evening. We don't think we've ever seen so many decorations in the color gold done in such good taste! It's usually quite gaudy in most cases so we definitely tip off our hats to Anna and William on such a gorgeous wedding.
Congrats again, you two! We wish you both a wonderful life together! :)
Vendors:
Catering: Jason's Catered Events
Entertainment: Platinum Peaks Entertainment
Floral Arrangements: Commerce Flowers
Hair & Makeup: Katie B & Beauty & the Beach
Photography: Harvard Photography
Reception Venue: The Richard Nixon Presidential Library
Wedding Cake: King's Hawaiian Bakery
Wedding Coordinator: Agape Planning