Jennifer & Luan :: Wedding Highlights
Jennifer and Luan are definitely two peas in a pod. What is immediately noticeable about them is how much more comfortable they get when they're in each others presence. Throughout their wedding day, you'd see them each crack little smiles at different points because of a moment they had just shared, and each of these smiles shines through like no other. The one moment that sticks out is during their first dance when each of them are just looking at each, and they can't resist smiling. Moments like those really show what true happiness is.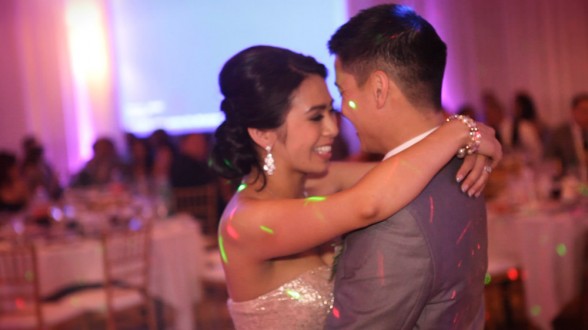 Taking place during the last weekend of July, Jennifer and Luan's wedding was a beautiful event to be at. There was definitely no shortage of detail for us to shoot at the reception. We especially loved all the little items that were related to Paris, a theme which is itself related to how they got engaged. Special shout out to the happy couple for picking out the song for the wedding highlights as well. It's the first time we have heard this version of it, and it's a perfect match for Jennifer and Luan. Thanks so much for having us at your wedding, you two, and we wish you all the best in your new life together!