Joan & Jim :: Wedding Highlights
Simply put, Joan and Jim know how to have a good time. It's wonderful how they both balance each others personalities out so well. While Joan becomes the life of the party with her outgoing persona, Jim is the calm and cool one right there beside her all the while.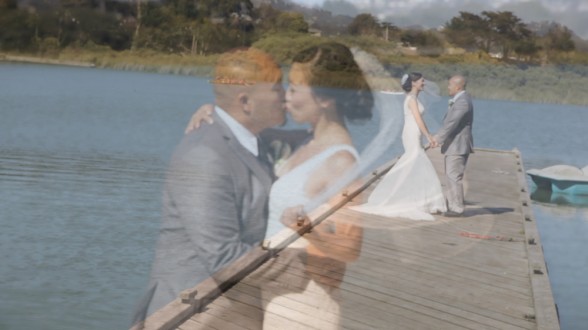 For their mid July wedding, we made a trip up to San Francisco, CA. It was a tad warm at some points, but overall it was a beautiful day in the Bay. What especially stuck out was their ceremony location. Located in a more remote part of San Francisco, the outdoor location felt like it was out of a movie.
We're so glad to have been able to be a part of the wedding festivities. Oh and special props go out to Joan and Jim for picking out the song to this wedding highlights. It just fits them perfectly! Congratulations again, you two!