Linh & Steve :: Wedding Highlights
Linh & Steve's wedding took place in mid-September in beautiful Costa Mesa, CA. Though the day was oddly hot for a September day in Southern California, the two still looked as happy as ever celebrating their long-awaited day with one another as well as their loved ones.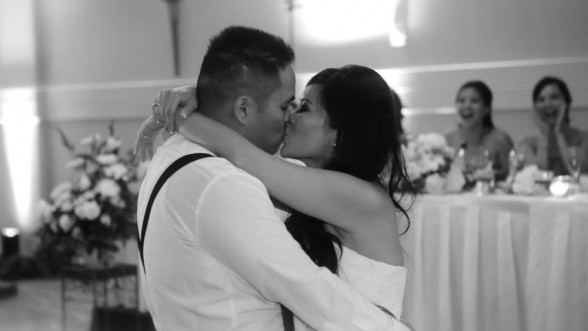 Everybody had a blast at the wedding, but the unique thing we noticed was how much Linh and Steve's families really got into the festive feeling of the night. We've never seen a more enthusiastic set of families who are just super down to party and celebrate with the couple. Even the family introductions were full of energy and love!
Our most favorite part though definitely had to be when Linh surprised everybody by tearing up the dance floor in a choreographed dance with her dad in their completely non-traditional father and daughter dance. Taking on everything from Michael Jackson to old school hip hop and "Soldier Boy" and more, the two probably provided one of the most entertaining choreographed dances we've seen to date. Thank you so much for having us at your wedding, Linh and Steve! We definitely had a blast shooting it. Congratulations again to you both, and best wishes on a wonderful new journey together!