Nancy & Quang :: Wedding Highlights
Nancy and Quang have such a unique sense of taste and style that could be described as being somewhat dark and edgy. Definitely very different from most of the weddings we shoot. Heck, they even did a Tim Burton themed engagement shoot shortly before their wedding with Thao Vu Photography! It was so great to get to be part of such a stylistically different yet very well done wedding.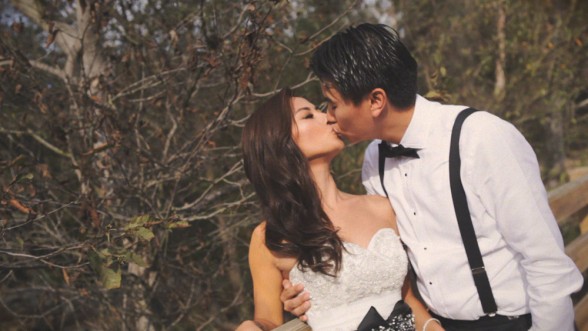 Adding onto their unique sense of taste, Nancy and Quang asked us to work with this very special remix of the soothing classic "The Way I Am". The pacing of this version of the song was so abnormal from what we usually work with, and that made it that much more fun. Thanks for letting us partake in your wonderful celebration, Nancy and Quang. Congratulations again and best wishes to you both!