Nicole & Trung :: Wedding Highlights
After what their friends and loved ones would describe as a long time coming, Nicole and Trung finally tied the knot this past August. They brought us along for the long-awaited celebration.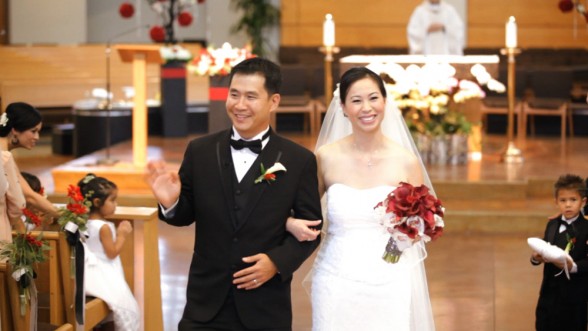 We like to always mention what we find really unique about each couple on these write-ups. With Nicole and Trung, it definitely has to be how completely selfless they are. Throughout the entire day the two were constantly making sure everybody around them was having a great time and were well taken care of even though this was their day. It came as no surprise that when it came to the reception, Nicole and Trung decided to put the money they would have spent on party favors toward a charitable cause instead. That's definitely the first time we've heard of any couple doing that.
As for how they are together? Well it should be pretty obvious that they're just two simple, sweet-natured individuals who are deeply in love. We're not even sure if we even saw a moment when they weren't smiling around each other. Congratulations again, you two! Best wishes to you both!