Helen & Raymond :: Wedding Highlights
It seems like whenever I shoot with Mai, we always get to ride around on some sort of unique vehicle when the couple goes to take their portraits in the middle of the day. For Helen and Raymond's wedding, they had a trolley shuttle themselves and their wedding party all over Anaheim and Fullerton. It's always nice when we get to ride along with the party as it gives us the opportunity to get some great candid moments of everybody just hanging out.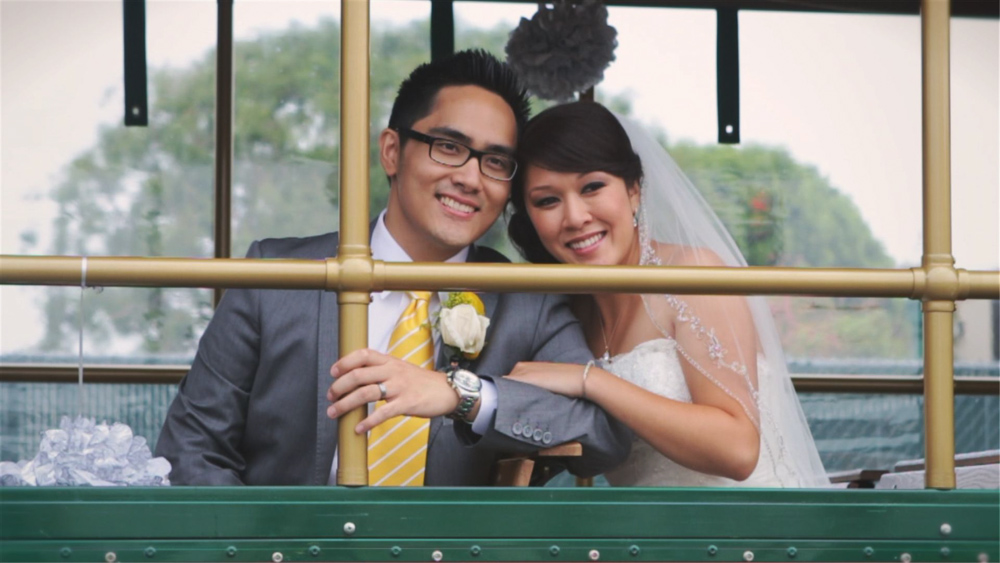 The song that Helen and Raymond chose for their highlights I think worked perfectly for who they are–a little bit romantic and a little bit spunky all wrapped into one awesome package. It was a lot of fun putting this piece together as well as working with these two on their wedding day. From Mai and myself, congrats again to the happy couple and best wishes on your new life together!