Tina & Ken :: Wedding Highlights
We got to shoot Tina and Ken as our very first wedding of the new year, and what a way it was to kick it off. The two are so great together and along with their dog already seem like a little family all their own. The precious thing even makes a cameo in the wedding highlights, and one of our favorite details from the wedding was that there was even a little figurine on Tina and Ken's wedding cake for their dog! Now's that just flippin' adorable.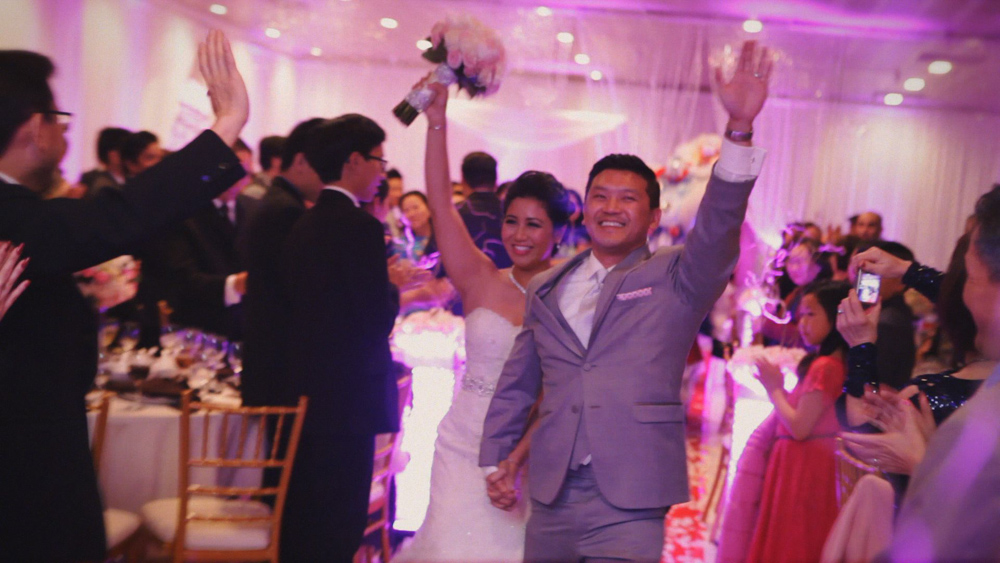 The song Tina and Ken chose for this wedding highlights was just lovely to work with. The classic old Hollywood kind of feel made it a natural choice to give the video an old film look and cut it in a way that makes the bits and pieces of its content feel like nostalgic moments from a fond memory. Thanks for allowing us to be part of your big day, and congrats again, you two!