Tina & Kai :: Wedding Highlights
You might be surprised to read that Tina and Kai's wedding actually took place in the heart of summer in July just last month. While the very unexpected Southern California rain did put a small damper on things just as the ceremony was wrapping up, the newlyweds handled the day like pros with nary a frown and the shooting carried on.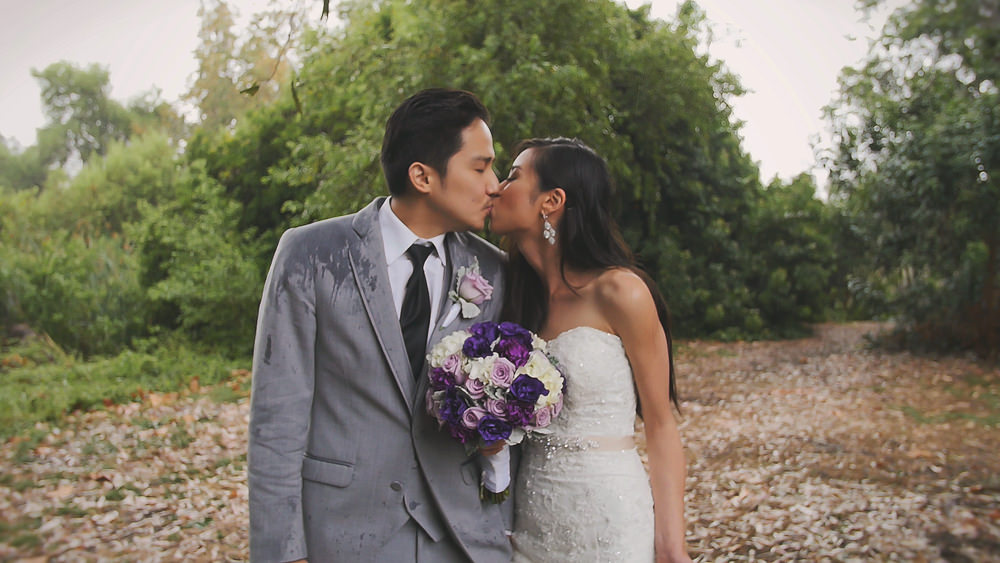 Rain may be a bit fickle to shoot in, but it does provide for very saturated colors and crisp detail in shots, which you can see a lot of during the portraits session. We're glad to have to have been shooting such a chill couple on this day. I don't think most people would have been such troopers about things, and they rocked it. Congrats again, Tina and Kai!